Solid Landscapes / 2022
---
In the video "Solid Landscapes", the artist "spells out" the never-ending growth of usable and productive (anti-)landscapes by reproducing and multiplying evidence of a dramatic change that is occurring in an incremental manner around the world. It is an allegory of societal processes that follow one another at an ever faster pace, primarily due to the dynamics of economic and human population growth, technological advances and the ever-increasing flood of information. The flight over monocultures of production begins with the ready-made components and goes deep into the pits where raw materials are mined to produce commodities. The viewer sees from a bird's-eye perspective an image that may be a piece of Earth, but one cannot be sure whether it is reality, or merely a bad futuristic vision.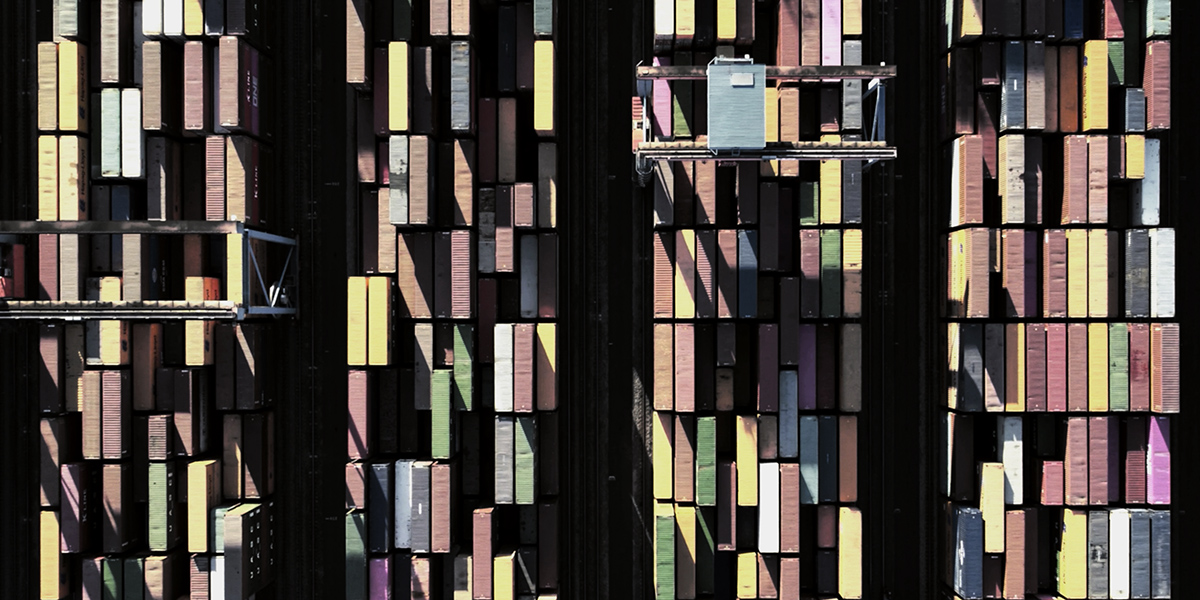 Solid Landscapes / video & animation / 19.04min. / 4 K / 2022 / Video still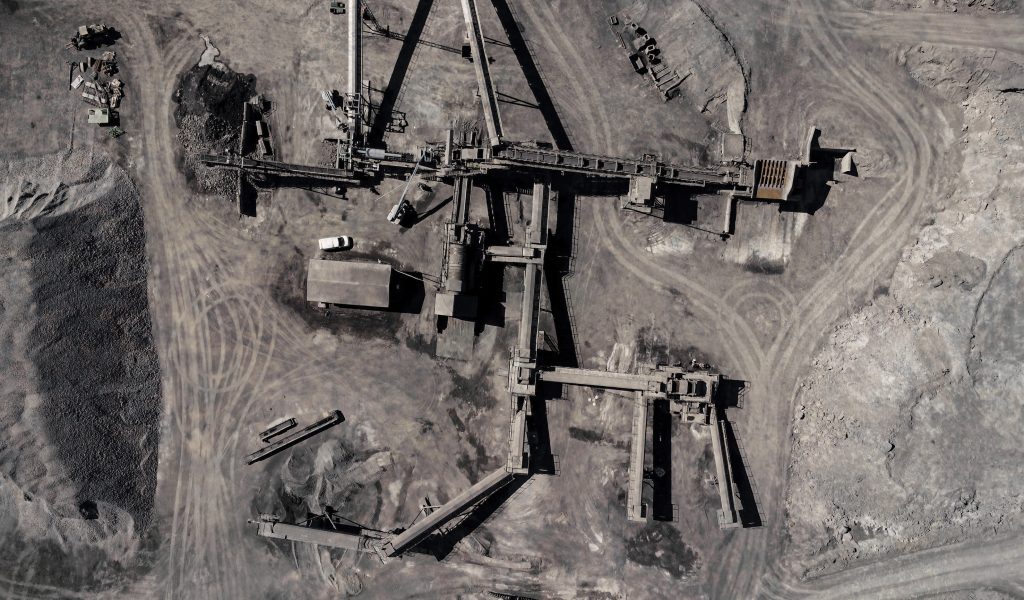 Solid Landscapes / video & animation / 19.04min. / 4 K / 2022 / Video still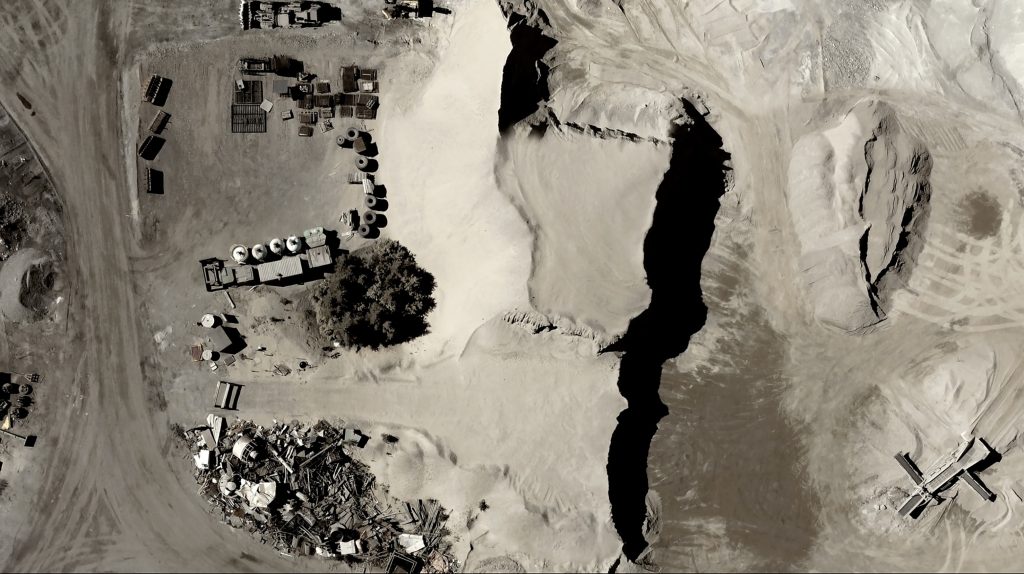 Solid Landscapes / video & animation / 19.04min. / 4 K / 2022 / Video still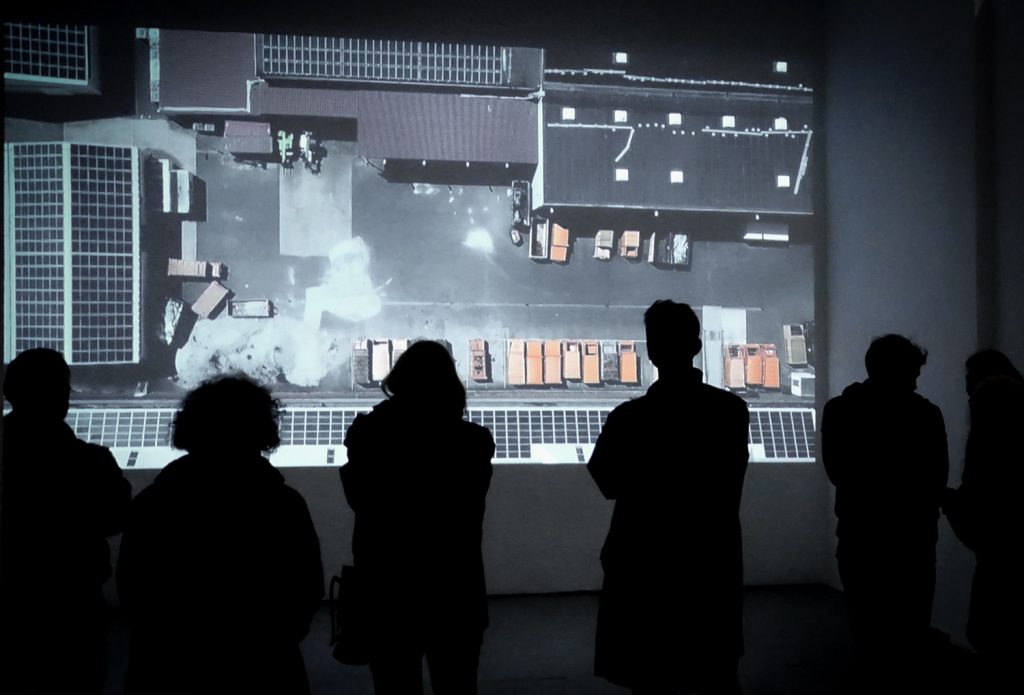 "Solid Landscapes" at NON Berlin/co Meinblau / Berlin, November 2022
Video trailer
The video was recorded in Germany and Sweden thanks to Neustart Kultur / Stiftung Kunstfonds, Lapland Air, IASPIS, Konsthall Havremagasinet / Boden / Sweden.
Few thoughts about the "Landscape" term.
The term "landscape" has many meanings; the word sometimes refers to a piece of land, or a part of the earth's surface, to the cultivation of the soil, or a unit of use or a piece of land (e.g. garden landscape).
But it is also used to talk about sounds, thoughts, memories; so-called soundscapes, mindscapes etc. Many of the world's landscapes have changed dramatically in recent decades. Social processes follow each other faster and faster, which is mainly due to the dynamics of economic growth, technological achievements and the constantly growing flood of information.
Some future changes will certainly surprise us, others can already be foreseen – the tendencies are clearly recognisable. An English-derived term that can be applied to industrial or commercial landscapes is "powerlandscape"; a landscape in which action is taken according to certain norms and where the rules, responsibilities and property rights are strictly defined.
My project deals in an artistic way with the unbridled growth of "powerlandscapes", and the imagination of the future's infinite, area-wide "powerlandscape".