Woodpecker / 2014
---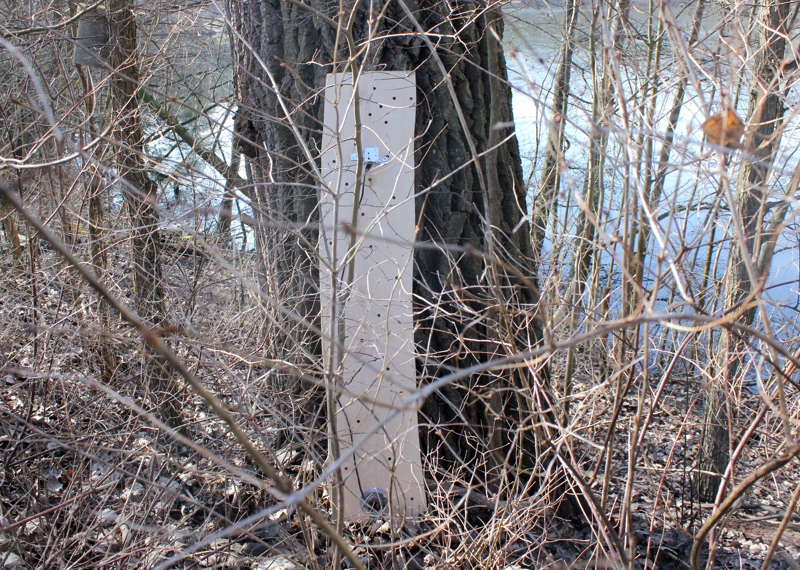 Woodpecker / wooden board / solenoid, LED / 2014-2015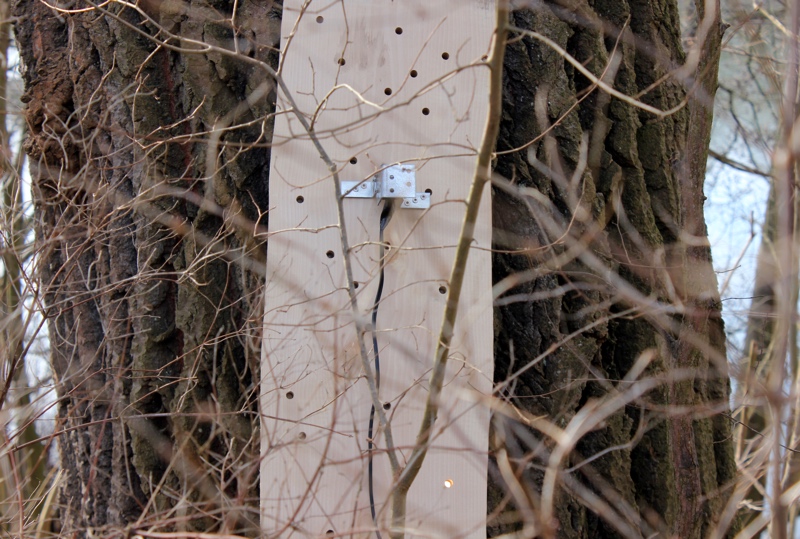 Woodpecker / wooden board / solenoid, LED / 2014-2015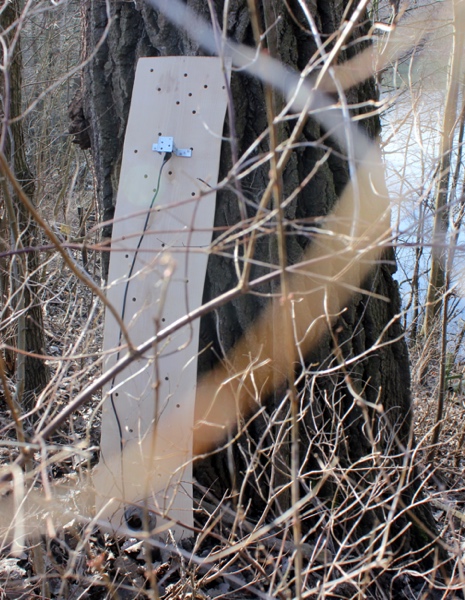 Woodpecker / wooden board / solenoid, LED / 2014-2015
During my winter walks in the woods around Berlin I could often observe woodpeckers. Their knocking sounds were clean and loud to hear in the winter landscape. I started to record them. When I got the opportunity for a summer residency in Maajaam/Estonia I decided to bring the Berlin woodpecker sounds with me to built an object based on their abstract rhythms. I took a plank of Maajaam wood and istalled a solenoid on it. The motor knocks in the rhythm of the Berlin bird, in parallel an LED is flashing through one of 30 drilled holes in the plank. LED and knock are always in sync, the hole is chosen by random.
Technical aspects: The recording was cleaned up and equalized so that the knocks could be written into a file of 1s and 0s. This notation is used to trigger the solenoid and LEDs.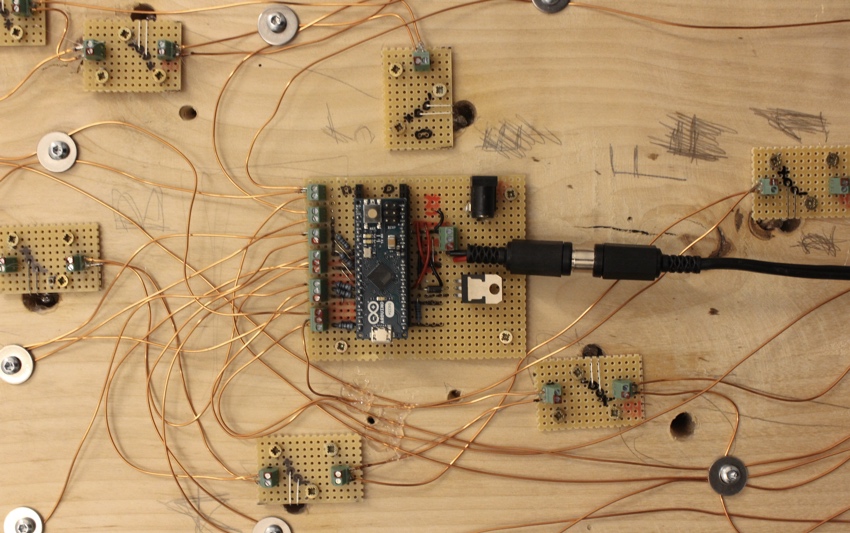 Woodpecker / backside – circuit, LED boards, Arduino / 2014 – 2015
The first version of the project I realised at Maajaam, a residency place in Estonia.(2014) I installed the solenoid in a old house on the yard. The woodpecker sound is greeting the visitors of Maajaam. For the first moment it is not obvious for the guests, that they hear to a mechanical bird. It is one of the recorded bird sounds in Berlin.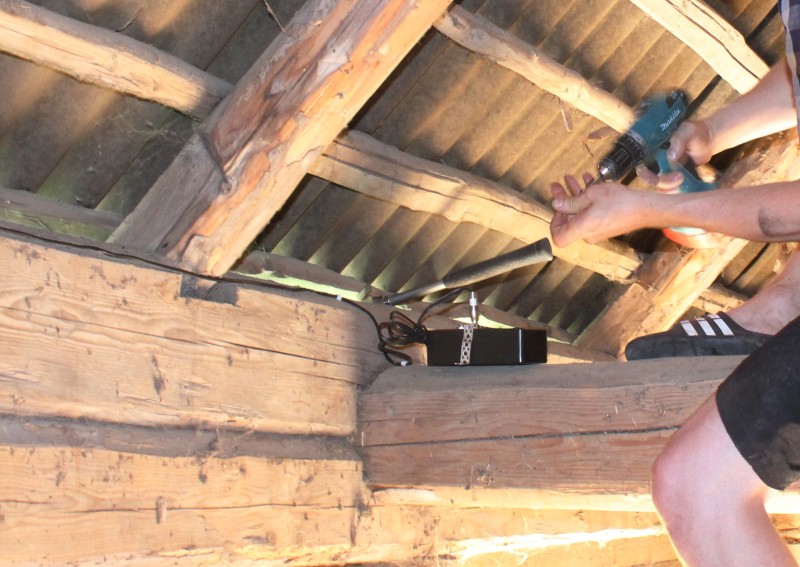 Woodpecker / version 1 / Maajaam / video documentation 2014