52.2297° N, 21.0122° E // 52.5200° N, 13.4050° E / 2016
---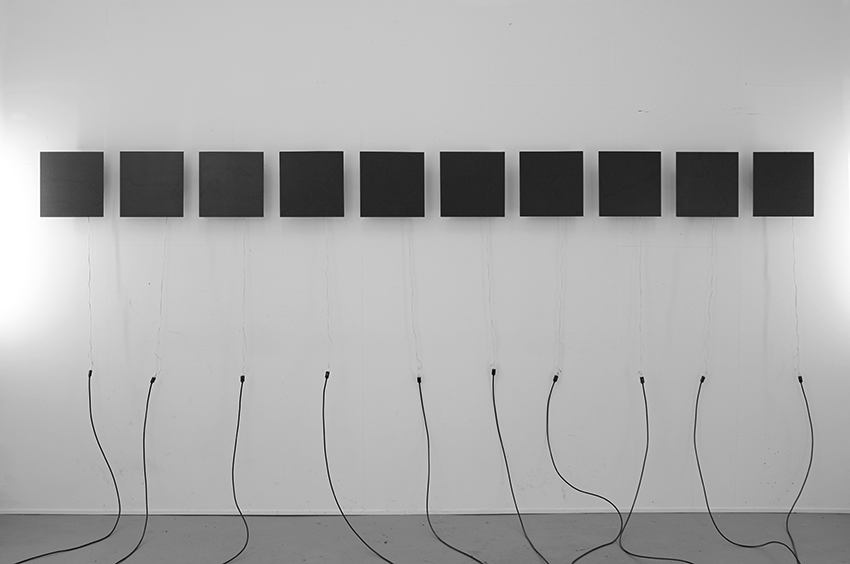 52.2297° N, 21.0122° E // 52.5200° N, 13.4050° E /10 lasered gps traces on black mdf / 10 transducers with fields recordings composition /30 x 30 cm / residency at TU foundation Warsaw / Berlin 2016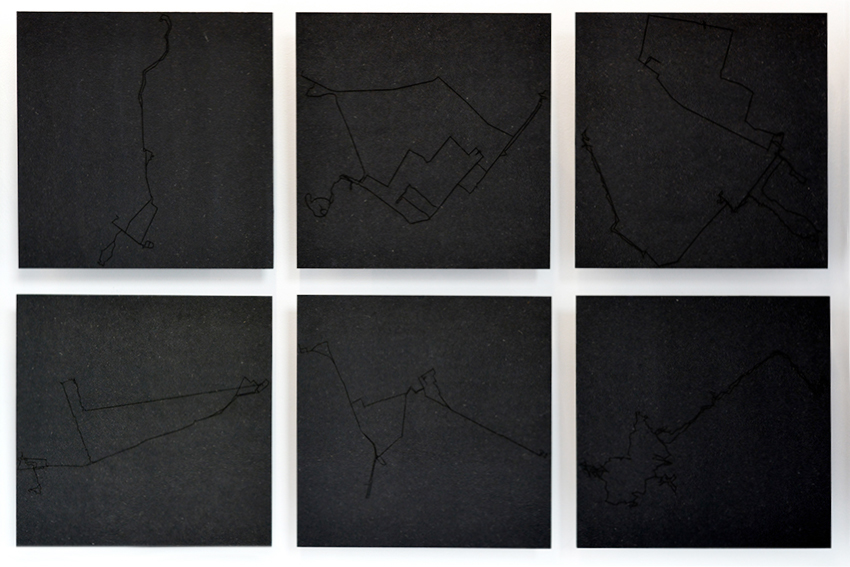 52.2297° N, 21.0122° E // 52.5200° N, 13.4050° E / Warsaw 2016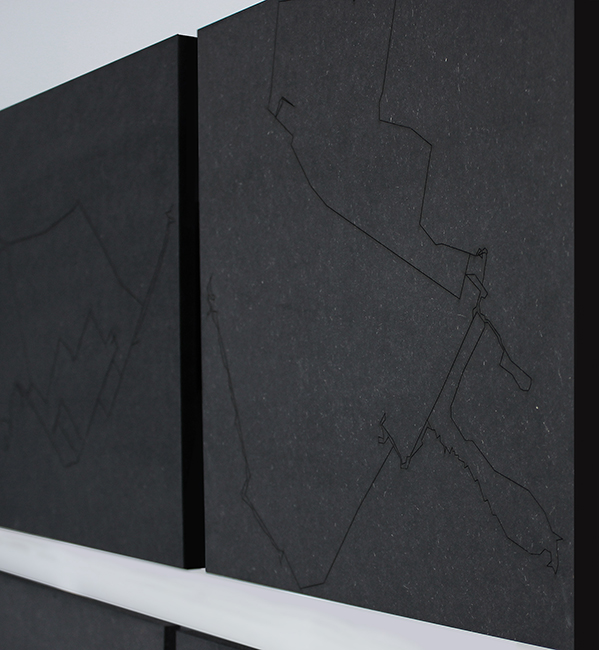 52.2297° N, 21.0122° E // 52.5200° N, 13.4050° E / Warsaw 2016
52.2297° N, 21.0122° E // 52.5200° N, 13.4050° E / residency exhibition / Warsaw 2016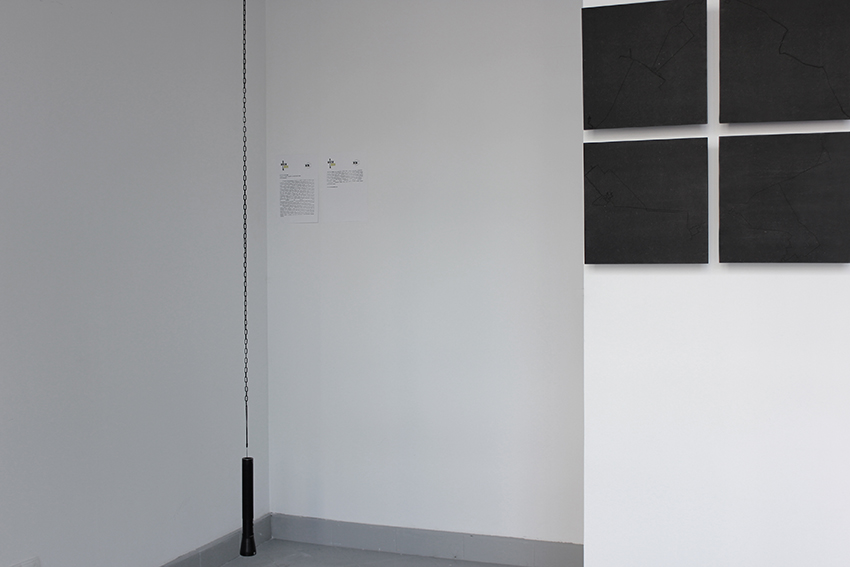 52.2297° N, 21.0122° E // 52.5200° N, 13.4050° E / residency exhibition / Warsaw 2016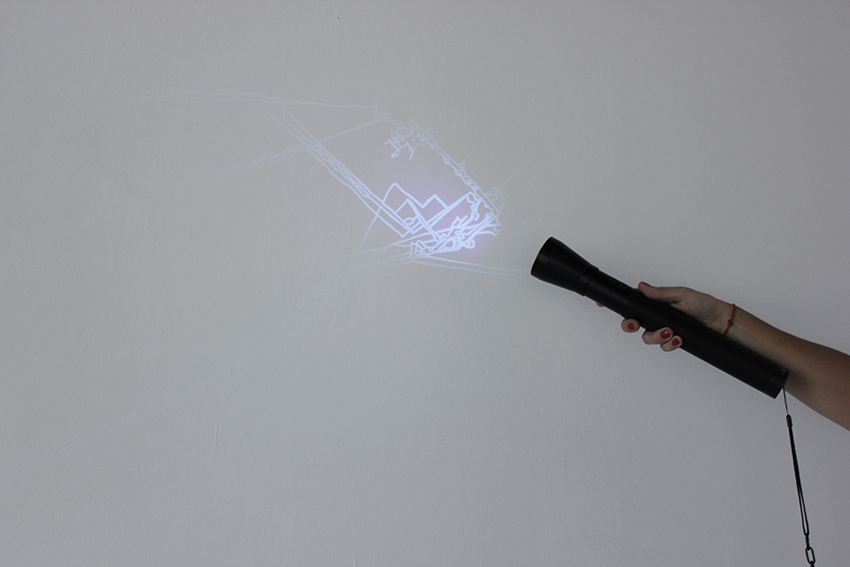 52.2297° N, 21.0122° E // 52.5200° N, 13.4050° E / UV drawing on the wall / Warsaw gps map / residency exhibition / Warsaw / 2016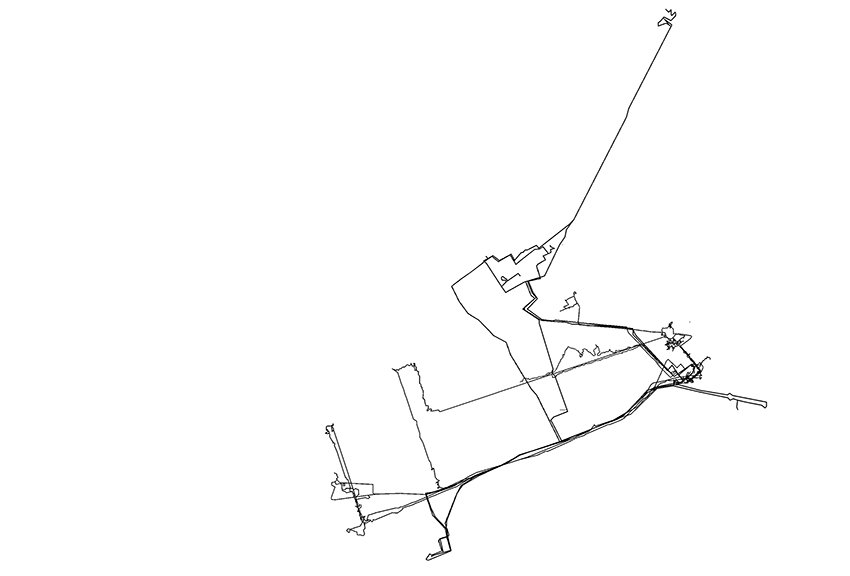 52.2297° N, 21.0122° E // 52.5200° N, 13.4050° E / UV visible drawing on the wall / Warsaw gps map / Warsaw / 2016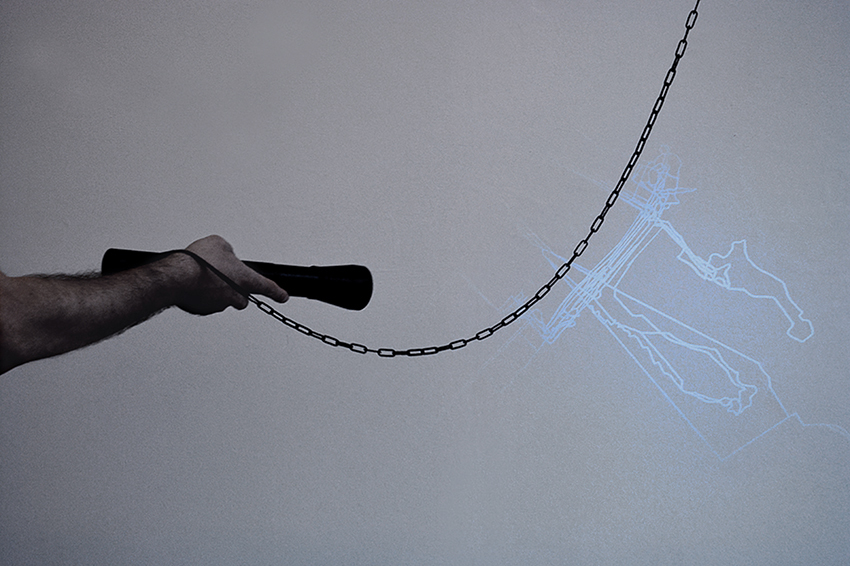 52.2297° N, 21.0122° E // 52.5200° N, 13.4050° E /UV drawing on the wall / Berlin gps map / residency exhibition / Warsaw / 2016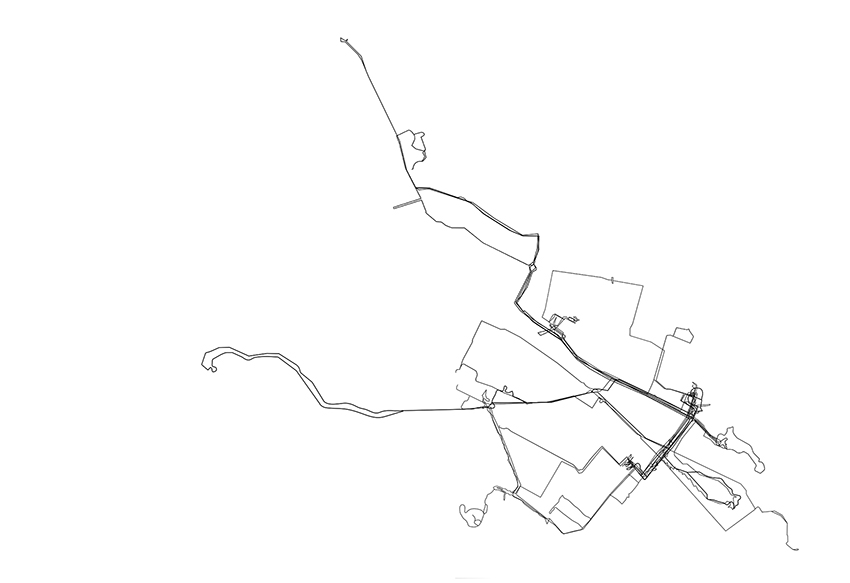 52.2297° N, 21.0122° E // 52.5200° N, 13.4050° E / UV visible drawing on the wall / Berlin gps map / Warsaw / 2016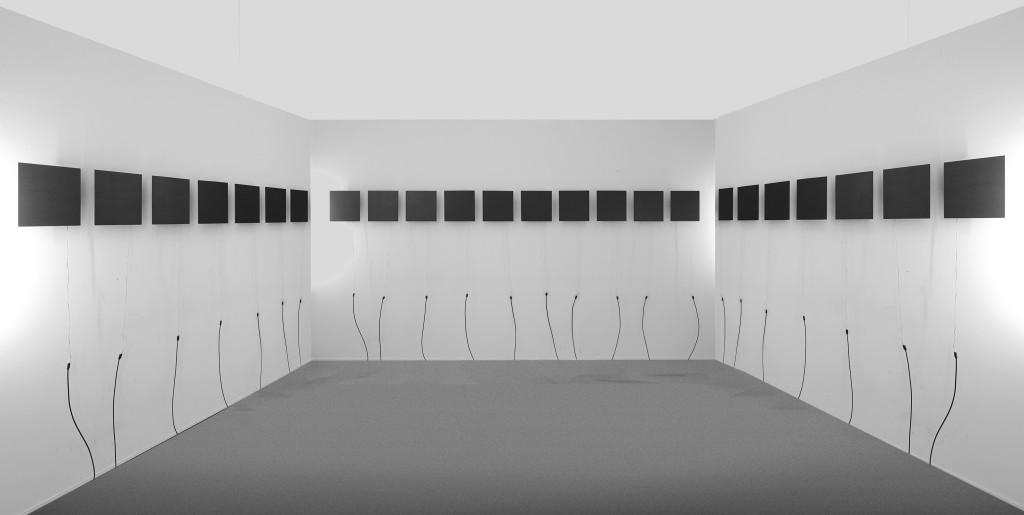 52.2297° N, 21.0122° E // 52.5200° N, 13.4050° E /room visualisation for 24 sound object / spacial soundscapes/ project
Sound documentation / 1o objects in a room / :
Description:
"52°13′56″N 21°00′30″E"
Sound objects
In the visual/sound installation 52.2297° N, 21.0122° E // 52.5200° N, 13.4050° E  the body in the urban space processes and analyzes the shape and acoustic sphere of two capitals – Berlin and Warsaw. For several days the GPS application was recording every road traveled by the author of the project, first in Berlin, then in Warsaw, including the car parks and shopping malls as well as other points not always included in regular maps. 14 black MDF boards covered with these roads etched witch laser, illustrates the everyday, individual tracks. Thanks to the tracks, you can see how intricate or simple geometric or chaotic are the routes. You might ask: if the GPS signal weaved in search of a signal? What is the ultimate form of a "personal city" in Berlin and Warsaw – is it similar, or perhaps completely different? The whole route in two cities was copied to the wall of the XS gallery, and fragments of the resulting maps of Warsaw and Berlin can be seen only with a UV flashlight – so in order to see different parts of them, the visitors have to navigate through the gallery space (such as the area of the city). And as it happens with the city – at the end you can only see the path that is right in front of you or behind you – the rest is invisible. The second element of the installation is the sound, coming from 14 speakers, recorded day after day parallel to the GPS tracking. From many hours of recordings the most common sound motives have been separated. And again, we can attempt to recognize the differences or similarities, ask if in Warsaw car horns are used as often as in Berlin? And how often people laugh or scream on the city streets? Do you hear the birds and are trams squealing when turn? With this sound and physical analysis of urban space we can compare "personal acoustic maps" of Warsaw and Berlin. And all this is the work of surprise and the unpredictable.
http://wrsw-brln.pl/residency2-2016
https://soundcloud.com/morra-3/522297-n-210122-e-525200-n-134050-e